Mandorla Floorte by Shaw Industries
$3.74 / Sq Ft.
Special Price
$175.99
Regular Price
$187.73
Mandorla from the Floorte collection by Shaw Industries uses high-definition printing for an authentic hardwood look. The planks are 8 x 72 for longer, wider visuals. At 6.5mm it is the thickest floor and best quality plank in the Floorte line. Mandorla incorporates a floating floor design using Shaw Industries' Fold-N-Go Locking system. It is waterproof with a 20 mil wear layer including Shaw Industries ArmourBead surface protective technology, providing a wear finish performance warranty for as long as you own your home. Approved underlayments include Shaw Industries Bravo and Selitac.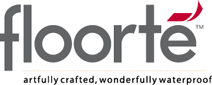 Shaw Industries Floorte Mandorla flooring is an enhanced vinyl plank with design in mind. Mandorla is created using high-definition printing, for a highly-authentic hardwood look. Floorte utilizes the Fold-N-Go Locking system, which is precision-engineered for an easy to use, strong and durable installation. Mandorla Floorte flooring can be installed above, on and below grade. Floorte Mandorla is also flexible and great at concealing imperfections, which means less floor prep is needed. Floorte Mandorla features the most popular looks in hardwood flooring and the Fold N Go locking system provides the easiest glue-free installation.
Floorte Mandorla Warranty
30 Year: Floorte Mandorla enhanced vinyl plank is warranted not to stain or wear through, will not fade as a result of direct sunlight or artificial light and will resist water damage under normal use conditions.
7 Year Light Commercial Warranty
Details
Installation: Float (Fold N' Go Locking System)
Size/Packaging: 6" x 48" x 6.5 mm Planks; 19.44 sq. ft./carton,78 ctns per pallet
Construction: Engineered
Wear Finish: Armor Bead
Completely waterproof (Submerged in water for over 10 days, then wiped dry)
Does not require acclimation
Floorte Mandorla flooring does not need underlayment
Floorte and Indoor Air Quality
Floorte Mandorla relies on SCS as a third party verifier to test and certify the products' low vapor emission property. If the product passes these tests, a FloorScore® product certification designation is awarded. Floorte Mandorla is proud to be FloorScore® certified.
Installation Instructions
Product Care
Proper steps for maintaining Floorte Mandorla
Newly Installed Floor Care
After installation, all traffic and furniture should stay off the floor for at least 24 hours to allow the adhesive to dry. Do not wash any installation for 5 days.


Upon completion of the installation, sweep or vacuum thoroughly and remove any adhesive residue from surface. Mineral spirits are fine for this. Lightly damp mop with ready-to-use Shaw Industries Hard Surface Cleaner or the recommended dilution ratio on the label of Shaw Industries Hard Surface Cleaner concentrate. Remove any scuffs and excessive soil by careful scrubbing. Certain types of rubber heel marks may be removed by rubbing with a cloth dampened in mineral spirits.


In order to prevent indentations and scratches, provide glass, plastic, or other non-staining cups with flat under-surfaces not less than 2" in width for the legs of heavy furniture with broad surface non-staining casters at least 2" in diameter. Remove small diameter buttons from the legs of straight chairs and replace with metal glides that have bearing surfaces not less than 1" in diameter.
How to protect Floorte floor
Protect your floors against burns. Burns from the glowing end of a cigarette, matches, or other extremely hot items can damage luxury vinyl floors.


Do not flood floor, subject to frequent standing water, or use in high-moisture areas. Flood mopping, hosing, and frequent spills can loosen adhesive.


Protect your floor from tracked-in-dirt and grit particles by using non-staining mats at all outside entrances. Take time to remove any embedded grit particles from shoe soles before entering the room. Avoid the use of rubber-backed mats, as certain rubber compounds can permanently stain vinyl. Avoid tracking in tar or asphalt from driveways, as this can also discolor vinyl. Avoid the use of stiletto heels on your floor. They can cause permanent damage. Do not use vinegar, one-step cleaner/polishes, or oil soaps on Shaw Industries luxury vinyl products.


All Shaw Industries luxury vinyl floors are resistant to staining. They are not affected by most common household spills; however, any spill should be cleaned up immediately. The longer the spilled materials are left on the floor, the greater the risk of permanently staining the floor. For information regarding the proper method or solution to use on a specific stain, contact the Shaw Industries Information Center at 800-441-7429.


Avoid exposure to direct sunlight for prolonged periods. During peak sunlight can result in discoloration, and excessive temperatures might cause tile expansion.


Do not use vinegar as a cleaning agent on Shaw Industries luxury vinyl products. Wet mop as part of routine maintenance using Shaw Industries Hard Surface Cleaner.


Remember, the most effective part of any floor maintenance program is the simplest: sweep, dust mop, or vacuum your Shaw Industries luxury vinyl flooring daily, or more frequently if needed.
General Care and Maintaining Floorte Mandorla floor
Proper care will help protect and maintain the appearance and performance of your Shaw Industries luxury vinyl floor. A care program consists of key areas: 1) Preventative maintenance; 2) Routine maintenance; and 3) Spot and spill removal. Allow the recommended minimum of 24 hours before moving heavy objects. New floors should not be saturated or wet cleaned for 5 days after installation. Only damp mopping is recommended between installation and the 5-day period.
Preventive Maintenance:
Always protect floors when moving heavy objects to prevent permanent scratches and tears. The use of plywood and heavy cardboard are examples of protective barriers.
use appropriate wide floor protectors under tables, chair, and any other heavy home furnishing to avoid permanent damage.
Walk-off mats should be used at all entrances to absorb soil and moisture. If mats are placed directly on top of luxury vinyl, use mats without latex or rubber backings to avoid possible discoloration.
Routine Maintenance:
Daily removal of dirt and dust of your Floorte Mandorla floor is important to prevent particles from abrading the surface of luxury vinyl floors. Sweeping, dust mopping, and vacuuming are recommendations to remove soil particles that can result in scratches and worn appearances. Do not use vacuums with rotating beater bars on hard surfaces.
Periodic wet cleaning will be necessary to help maintain your floor's appearance. Always pre-vacuum or dust mop prior to any type of wet cleaning. Appropriate vinyl floor cleaning equipment and cleaning agents (neutral pH cleaners) are recommended. Do not use abrasive cleaners or cleaning agents that leave dull residues on the surface of the floors. Follow the cleaning manufacturer's instructions for damp mopping and application. If rinsing is necessary, use clean water and expedite drying with air movers or fans.
Spot and Spill Removal of your Floorte Mandorla floor:
NOTE: Shaw Industries R2X Hard Surfaces Flooring Cleaner and Shaw Industries EPA/Dfe Green Formula Hard Surfaces Flooring Cleaner are recommended for general spotting and cleaning.
All Shaw Industries recommended flooring products are engineered to resist and minimize common staining.
Absorb wet spills as quickly as possible by blotting with white paper or cloth towels. Rinse with water if necessary and blot dry.
Dried spots should be removed by gentle agitation and rinsed with water. Blot dry.
Use Shaw Industries R2X Hard Surface cleaning products or products formulated for vinyl floor cleaning. Do not use detergents or abrasive cleaners since these products can leave a dull residue.
Use rubbing alcohol (isopropyl alcohol) with a clean white cloth for spots requiring a solvent type cleaner that water and cleaning agents cannot remove.
Please note that some stain conditions may become permanent. Contact your Shaw Industries flooring representative at 800-441-7429.
Safety caution: The surfaces of luxury vinyl floors change during wet cleaning and finish applications. Use appropriate safety measures.
More Information

| | |
| --- | --- |
| Manufacturer | Shaw Industries |
| Brand Name | Shaw Luxury Vinyl |
| Product Collection | Floorte' Alto Plank |
| Collection | Floorte |
| Country of Manufacture | |
| Warranty | Lifetime limited residential; 10 year light commercial warranty. |
| Wear Layer Thickness | 20 mil |
| Dimensions | 72" x 7.87" x 6.5mm |
| Surface Texture | Smooth |
| Wear Rating | AC3 Domestic |
| Waste % | 1 |
| Sample Types Available | No Sample Available |
| Unit of Measure | Sq Ft. |
| Square ft/bx | 47.12 |