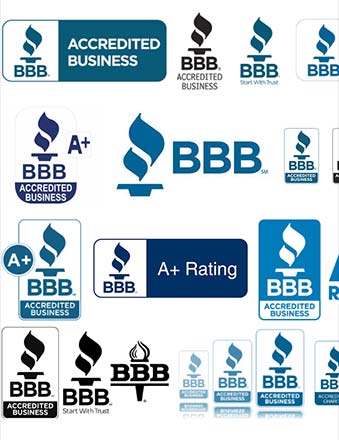 Many companies, whether large or small, affiliate themselves with the Council of Better Business Bureaus. At Products Direct® we wanted to determine how that would benefit our customers. Here are the 5 top reasons that caused us to decide to become accredited members of our local Better Business Bureau.
As we began to survey our customers, we found that a high level of TRUST was established immediately when they saw the BBB logo on our site. When asked, they acknowledged that they recognized us to be a legitimate online business; one that operated with integrity; one that stands behind the product and service we offer.


The online flooring marketplace is very competitive. New companies spring up online overnight. They also disappear just as fast. We've been around for a very long time by those standards. Being a member of the BBB says we intend to remain and grow, continually meeting our customer's needs.


The BBB has a high level of credibility because each of the 112 national BBBs are independently governed by their own boards of directors and must meet international BBB standards, which are then monitored by the CBBB. That credibility transfers over to our reputation as well. We are proud of our membership.


Forming networks with other companies that complement our product lines also benefits our customers. The BBB allows businesses to offer discounts to each other and may host events that allow us to meet other Accredited Business owners like ourselves. As a result, we are able to negotiate better pricing, and obtain larger volume too.


Because of our membership with the BBB, we develop relationships with many local media outlets and create excellent and highly impactful advertising opportunities that reach our customers. As a result, our customers are well-informed and able to to have access to the most up-to-date designs and quality products.
It's always best check with credible referral agencies in order to confirm that the company you are choosing to spend money with meets your high standards and will provide you with excellent customer satisfaction for your dollars. That's who we are and that's why we cared enough to affiliate ourselves with the Better Business Bureau.