Ankara Travertine Sample by USFloors® | 50LVT104S
This COREtec® Luxury Vinyl Tile, (LVT) sample cut for Ankara Travertine COREtec® Plus Tile Sample is made with a vinyl top layer and an attractive image with a familiar surface design. COREtec® Luxury Vinyl Tile has an extruded waterproof core made of recycled wood and bamboo, limestone, and virgin vinyl. Samples are shipped out 2-day USPS. See description for more details.

You are looking at a small cut sample of Ankara Travertine COREtec® Plus Tile Sample. In general these pieces are 5 inches by the width of the plank or tile. Traditionally most flooring companies provide these chips to give the customer a color reference. This color reference works well when the floor is monochromatic with little variation. However, modern flooring, especially the Luxury Vinyl types are full of detail and subtle color variations. In these instances, it may not be enough to get such a small sample size. We do offer Shop-by-Sample for these products at this lin; there you can quickly add samples to the cart and then checkout.
Look at the color, view Shop-by-Look for similar colors, confirm fit to your taste and palette. Pinterest is a good place to start. YOU can throw it in water for a week, scratch it with your keys, scuff it with your shoes, let your dog take a bite, or even drive over it with your car. Trying to brreak it may impress you more than a interested glance!
Product Details
Single Piece item (you may want to order a quanityt of 2).
Size/Packaging: 5" x width of tile/plank" x 8 mm
This is a sample of the product as receieve from the manufacture.
Sample Labled with propered sku
Brochure of similiar product line
Return Label
Evaluation Guide
Shipping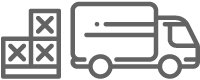 Shipping of samples can be expedited or via standard ground. With most orders, we send sample cuts using USPS 2-Day Priority mail. When expediting, we use UPS or FedEx. You will receive a tracking numbers once the sample leaves our warehouse. Please note in cases where we must source samples from the manufacturer it typically takes an additional week to be issued a tracking number. Products Direct will always be proactive in keeping you informed of shipping date changes.
Yes we charge for shipping of samples unless otherwise specified or as part of a promotion. This fee covers the postage to get you the samples promptly. We will credit the shipping cost when you place an order.
Cut Sample Count
USPS Prioirty
USPS Express
We offer our COREtec® brand of luxury vinyl samples in several sizes/packages:
Cut Sample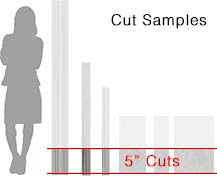 The product you are looking at now is a cut of plank or tile representing a sample that is 5" long by the width of the plank. These examples are primarily intended for color reference and construction evaluation.
Piece Sample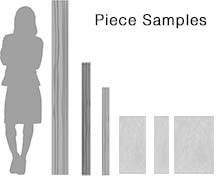 Considered is a full-size plank or tile sample, you will need to call us to arrange for this customized option for your floor. You can contact us here, chat or telephone. (888) 735-6679.
Carton Sample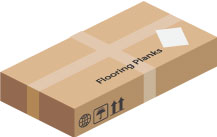 If you have settled on a color and style and you're looking for confirmation before making the final investment, this is a good option. With luxury vinyl technology today, the floors have larger repeat patterns and offset images between tiles and planks. This type of sample is an ideal way to demonstrate the floors color variation in any room where you want to install a new look.
*Larger 6-foot planks may be cut to 3 ft lengths to ensure better shipping quality.
**Samples at this quantity require a deposit; but, can then be returned for a full refund. You can email us, click the button below to chat with a Products Direct specialist, or call to order your sample cartons. , or request a call back.
Premium Sample Kit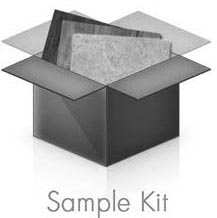 The Premium Sample Kit is for the advanced selection process. It can include planks with up to four different color styles per package. This blend of different planks or tiles, can help you to better understand the size and identify the esthetic feeling of your intended purchase. If you are trying to make a difficult decision that involves multiple people, the premium sample kit can provide the visual you need to reach consensus. You can order the Premium Kit here. Please feel free to email us, chat with us by clicking the icon below, or give us a call at: (888) 735-6679 if you have any questions.
Get Trim Samples

Unfortunately, Trim is often overlooked and chosen as an afterthought. It is still an essential component for consideration from a cost standpoint and a carpentry exercise. We offer trim samples to help you make final purchase decisions. They help with installation strategies too. Follow the link here to review the Trim samples.
Returns

Because we believe in conservation and mindful shopping, we welcome returns of cut sample, although this is not required. If you do return your cut samples, we will give you credit toward your purchase and you can share the joy of being mindful consumers. We assist this process by enclosing a return label with the samples so you can easily recycle them at our expense..
More Info
If you are not yet convinced of what you want, please look at the See spec sheet here. Or Compare All COREtec® Products here.
You can read our sample policy if you would like more information.
Last Updated: February 14 2018
More Information

| | |
| --- | --- |
| Country of Manufacture | |
| Manufacturer | USFloors® |
| Brand Name | USFloors |
| Product Collection | COREtec® Plus Luxury Vinyl Tile |
| Dimensions | 5" by the width of the plank in most cases |
| Unit of Measure | Per Piece |